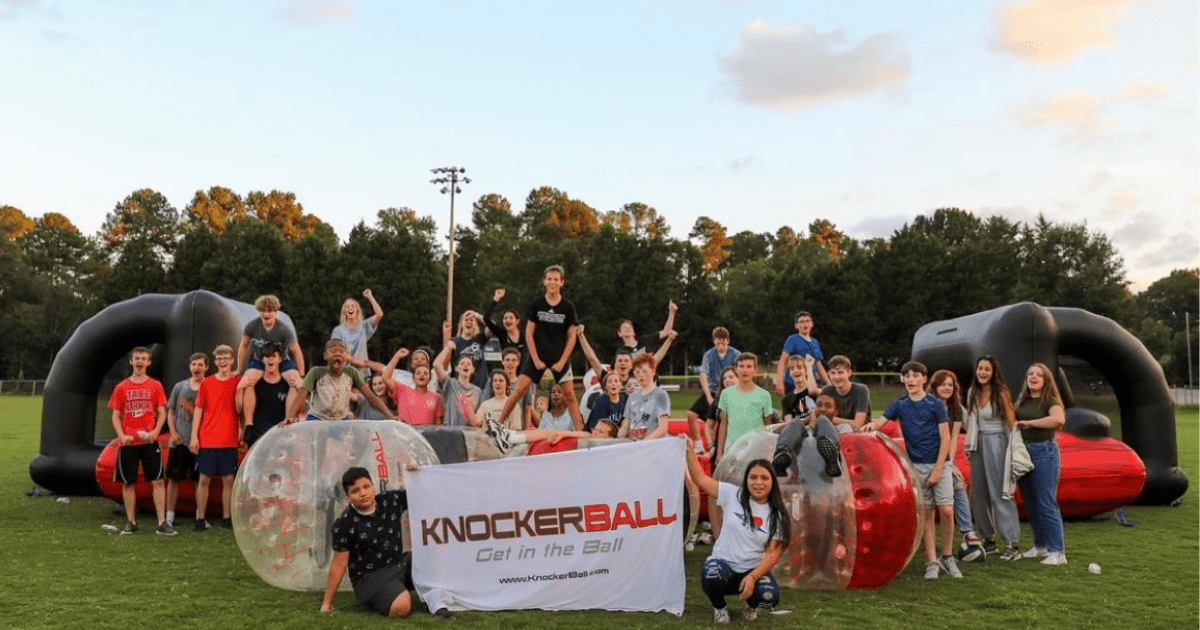 What's included in a Knockerball® event? Every Knockerball® event is designed with you and your guests in mind including on-site support during and after your event.  As the #1 provider of amazing, engaging Bubble Soccer events, and with 75 locations across the USA, we are sure to bring the fun.
Take your next company event, birthday party, school event or community gathering to the next level with your local Knockerball® provider.
WHAT'S INCLUDED IN A KNOCKERBALL® EVENT?
Time to plan your party! Let your team help you plan a great Knockerball® event by talking through games, locations and how to keep people moving. 
Your local affiliate will deliver and setup everything needed to host your Knockerball® event! We bring the fun!
Your event coordinator will stay on-site to help ensure a safe event and provide instruction for all your participants. 
On-site event coordinator
We provide an event coordinator to run all games and make sure that everyone is safe and having fun. Your event coordinator will help with games and act as a referee!
Here's the best part – after your awesome event, your event coordinator will handle tear down too! No mess, no stress!
BOOK YOUR KNOCKERBALL® EVENT
Whether its hosting a private party, corporate training, area tournament or open play day, Knockerball® brings people together in a way only balls, sweat and fun can.  No Knockerball affiliate in your area?  Don't wait – jump on the opportunity to
start a business
you can enjoy with your customers!