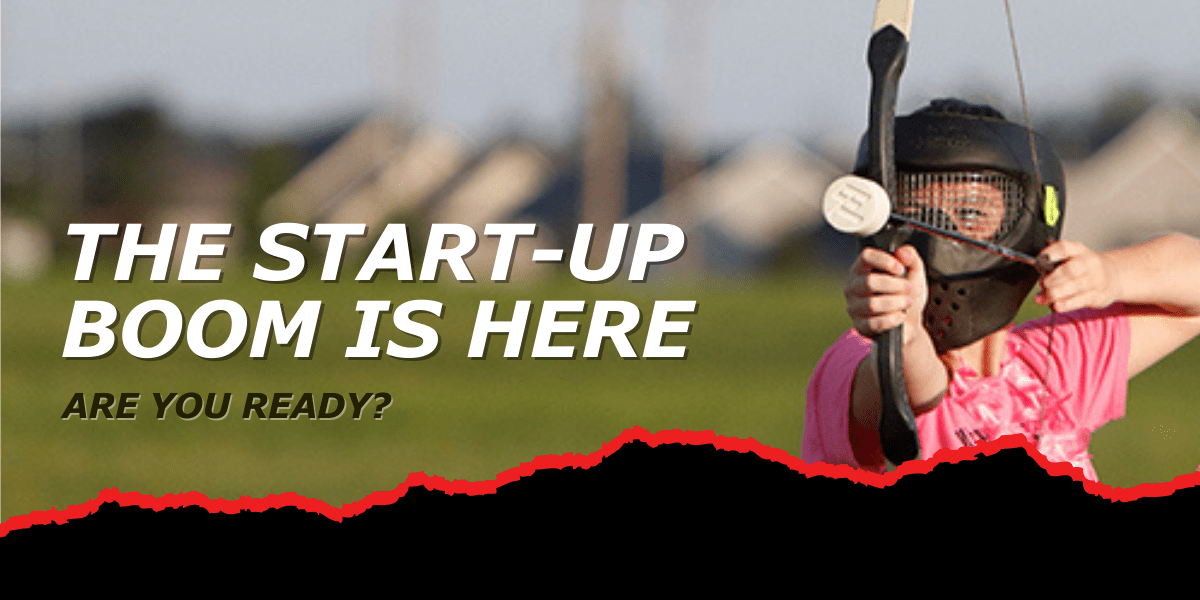 The start-up boom is here!
With the Great Resignation taking the country by storm, many ex 9 – 5ers are starting their own companies. The level of engagement for aspiring entrepreneurs is at its highest level since the summer of 2019. In 2021, there were 5.4 million applications to start companies, a 53% jump from pre-pandemic levels in 2019. 
The freedom that came with working from home during the COVID-19 pandemic seems to have highlighted the advantages of setting your own schedule – and leading your own start-up. Chris Morris, author at Nasdaq explained that, "Some 62% of the people who said they were quitting to start their own business said they wanted to be their own boss, closely followed by the concept of pursuing an idea they were passionate about."
We are certainly seeing these signs here at Knockerball® USA. We anticipate adding 150-200 locations over the coming year. Exciting times are on the horizon, and people are ready to get out and play again. As a Knockerball® Owner, combining best practices in the event management industry with the original Bubble Soccer phenomenon, you have a recipe for long-term entrepreneur success.  
Will you be a part of the start-up boom? Reach out and learn the top reasons to join KB Nation as a Knockerball® Owner today!