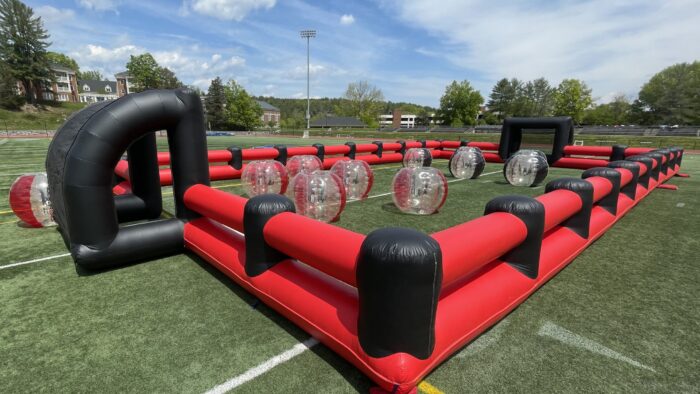 Top 7 Reasons To Start an Inflatable Events Business Today
Inflatable events businesses, which offer inflatable structures like bounce houses, slides, obstacle courses, and more, have seen significant growth over the past few years. Here are seven reasons to start an inflatable events business today:
Growing Market:
The global inflatable toys market size was valued at around $6.1 billion in 2020 and is expected to grow at a compound annual growth rate (CAGR) of 6.1% from 2021 to 2028, according to Grand View Research. This growth indicates a promising opportunity for entrepreneurs of all sizes.
Rise in Outdoor Events:
With the world moving past the COVID-19 pandemic, outdoor events are becoming more popular as a safer alternative to indoor gatherings. Inflatable activities can provide a fun and engaging element to these events.
Broad Client Base:
Inflatable events businesses can cater to a wide variety of clients. These include private individuals (e.g., for children's birthday parties), corporate events, schools, community fairs, and more.
Creativity and Innovation:
The inflatable industry is always introducing new designs and activities. This gives you the opportunity to offer a unique and constantly refreshing range of products.
Easy to Start:
Compared to other event types, an inflatable events business has relatively low startup costs. In many cases, you can start with just a few inflatable structures and gradually add more as your business grows. Starting a Knockerball business is a low upfront investment, it's fun, fulfilling, and you won't be sitting at a desk all the time. Knockerballs are inflatable body suits that participants wear to play full contact soccer and a variety of other games. You can start a Knockerball business in your local area and host events at schools, churches, fairs, birthday parties, corporate team building events, and more. By starting a (Bubble Soccer) Knockerball business, you will receive your own custom website, marketing materials, business coaching, proven marketing methods, and other resources to help you launch your business and reach long term success. If you're interested in learning more about starting a Knockerball business, start here.
High Profit Margins:
With the right pricing strategy and proper management of overhead costs, an inflatable events business can enjoy high profit margins. Each event can generate significant income, especially if you can secure regular bookings.
Community Engagement:
Inflatable events businesses often become a beloved part of their local communities. They provide a source of fun and excitement for children and families, and they can play a key role in local events and celebrations.
While we hope that these top 7 reasons to start an inflatable events business today is inspiring you to start, it's still important to do your own detailed market research and consider all the variables, such as location, competition, and operating costs. You also need to ensure that you can comply with all necessary safety regulations and insurance requirements, as safety is paramount in this industry.